"Project Beyond", a camera built to capture three-dimensional footage for use with Samsung's very own Gear VR headset, has been announced by Samsung during its developer conference this morning.
This said device is said to have 16 individual high-definition cameras arranged as a disc. All together, per second, these cameras capture a gigapixel, or 25 gigabits data.
On stage, Samsung showed the public how Virtual Reality lets people live-stream footage from cameras located anywhere with a decent wireless internet connection. This allows a wearer of Gear VR to look around at a beach.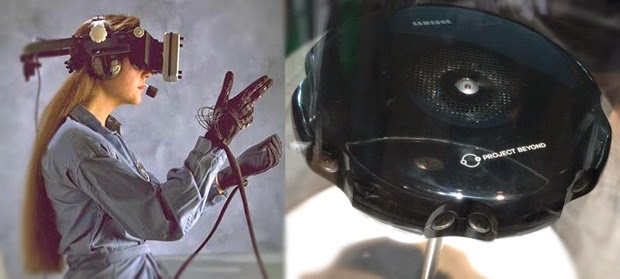 Not only does one person get to see a beach that heir friend or family member is visiting but it also lets thousands and millions of other people share in big, historic moments, sports events, and even concerts at the same time! This feature is considered as the most exciting prospect for the project.
Camera of Project Beyond moves toward the future as well, letting multiple users to look around at the scene captured by the camera without disturbing others' experiences.
In the same presentation, Samsung also mentioned that they will be releasing new and improved Gear VR headsets for future Galaxy smartphones sometime next year. This will likely come out once a flagship or two are seen.
The demo after Samsung's keynote with the Gear VR headset and several Project Beyond cameras located in few different locations was also released for supporters to try out.
According to TechCrunch, the Galaxy 4 display seems to be powering the headset with a high resolution for a smartphone, a "screen door" effect could be noticed, much like seeing pixels when they are really close to one's face.
Though the view inside a Samsung office was really impressive, they said that the beach scene was not really as good due to the screen door effect.
They also commended the demo for having very little lag and an incredible sense of space despite the fact that one can't move around while using it.